Wednesday, 24 September 2014 00:00
Read the September 24 issue of Renninger's Antique Guide
Written by James Renninger Jr.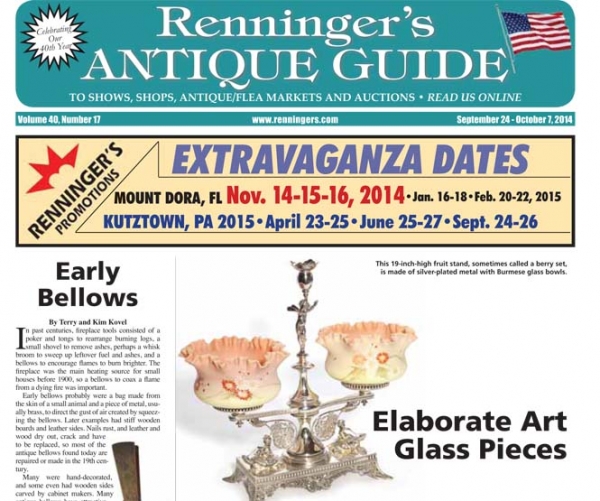 In this issue you will find informative articles by Terry and Kim Kovel as well other information from the Antiques Industry.
Featured articles are Early Bellows, Elaborate Art Glass Pieces, and Remarkable Horn Furniture.
Renninger's Promotions
Contributor for Renningers.com
Based in Kutztown, PA
Latest from James Renninger Jr.
Write a comment...