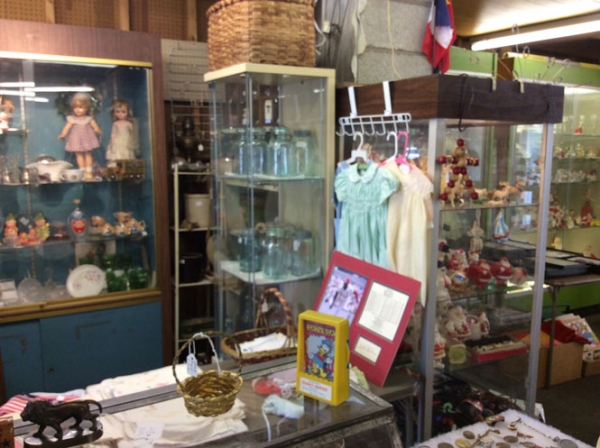 When shoppers roam the aisles inside Renninger's Antique Market along Rt. 272 near Adamstown, PA, they will be amazed at the quality and quantity of vendors offering antiques, collectibles and curiosities. Right in the middle of the inside fun is Betty Burkhart, one of Renninger's most interesting and knowledgeable stand holders. With Renninger's Special Sunday coming soon on September 28, visitors should make a mental note to stop inside to visit Betty.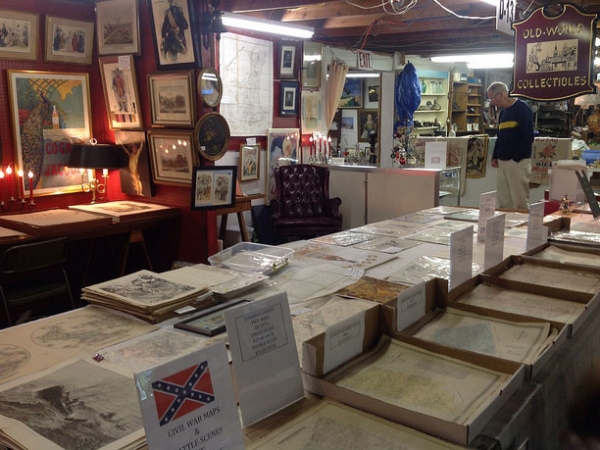 Written by Richard Danz

I have to say that the best selling item at my store at Renninger's, in Adamstown, PA is antique maps. For the purposes of this article, any map 100 years or older is considered antique.
Ephemera Equals Fun
Wow! Buying and selling ephemera is rewarding and enjoyable. Since I am a relative newcomer to this genre I cannot consider myself an expert but I learn something new everyday.
I started out in 2005 selling antiques at a store in the City of Lancaster. The overhead was so high that I finally realized that a permanent storefront was not viable. With this in mind, I decided to become mobile, i.e., selling at flea markets in the surrounding area. My first venue was Renninger's, in Adamstown, PA., using an outdoor space.