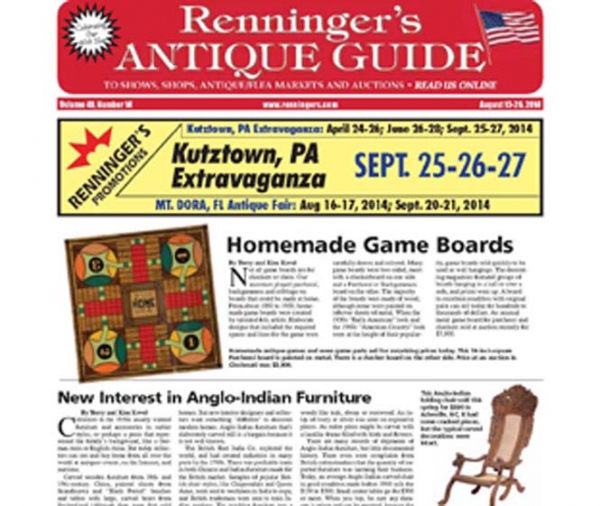 In the August 13 issue of the Renninger's Antique Guide. Feature articles: Homemade Game Boards by Terry & Kim Kovel. New interest in Anglo-Indian Furniture by Terry & Kim Kovel. Shops, shows and classifieds.
Renninger's Promotions
Contributor for Renningers.com
Based in Kutztown, PA
Latest from James Renninger Jr.
Write a comment...