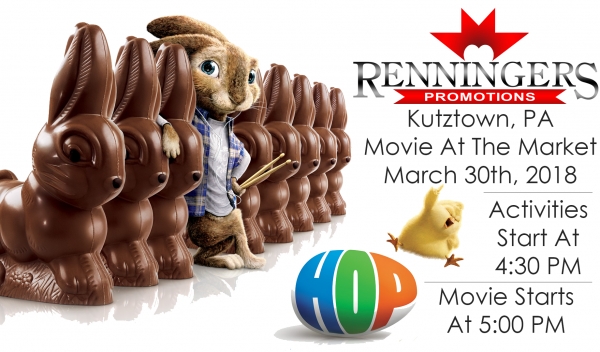 Join us on Friday, March 30th for our third Movie at the Market. This time around we'll be showing the animated movie, Hop.
At 4:30 PM on Friday, the movie will be preceded by some Easter themed activities as well as free spins of our prize wheel, featuring Renninger's merchandise as well as prizes donated by our generous vendors.
The movie will start at 5 PM.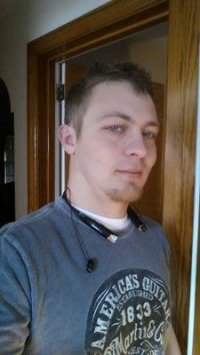 Dexter Renninger is the web designer for Renninger's Promotions. He also works in online marketing and social media management.
Website: www.renningers.net
Latest from Dexter Renninger
Write a comment...