Wednesday, 10 May 2017 13:51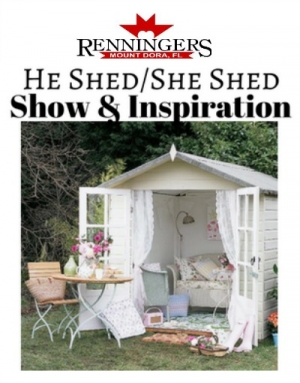 Sheds are not just to store your tools anymore. They are being transformed into quaint backyard escapes. Along with the recent popularity of tiny homes, the backyard sheds are becoming little cozy living spaces, offices, craft rooms, art studios, guest cottages, and business storefronts.
On May 20th & 21st, Renninger's Mount Dora is holding it's inaugural He Shed/She Shed Show.