Renninger's Antique Guide is your source for information about shows, shops, antique/flea markets, and auctions. Each issue offers informational and news articles about antiques, antique events, and memorabilia.
Renninger's Antique Guide is distributed throughout the Eastern United States. If you are interested in advertising in the Antique Guide, please contact them at:
Phone:
610-828-4614 or 610-825-6392
Fax:
610-834-1599
E-mail:
rennguide@comcast.net
Address:
P.O. Box 495
Lafayette Hill, PA 19444
Street Address:
2 Cypress Pl.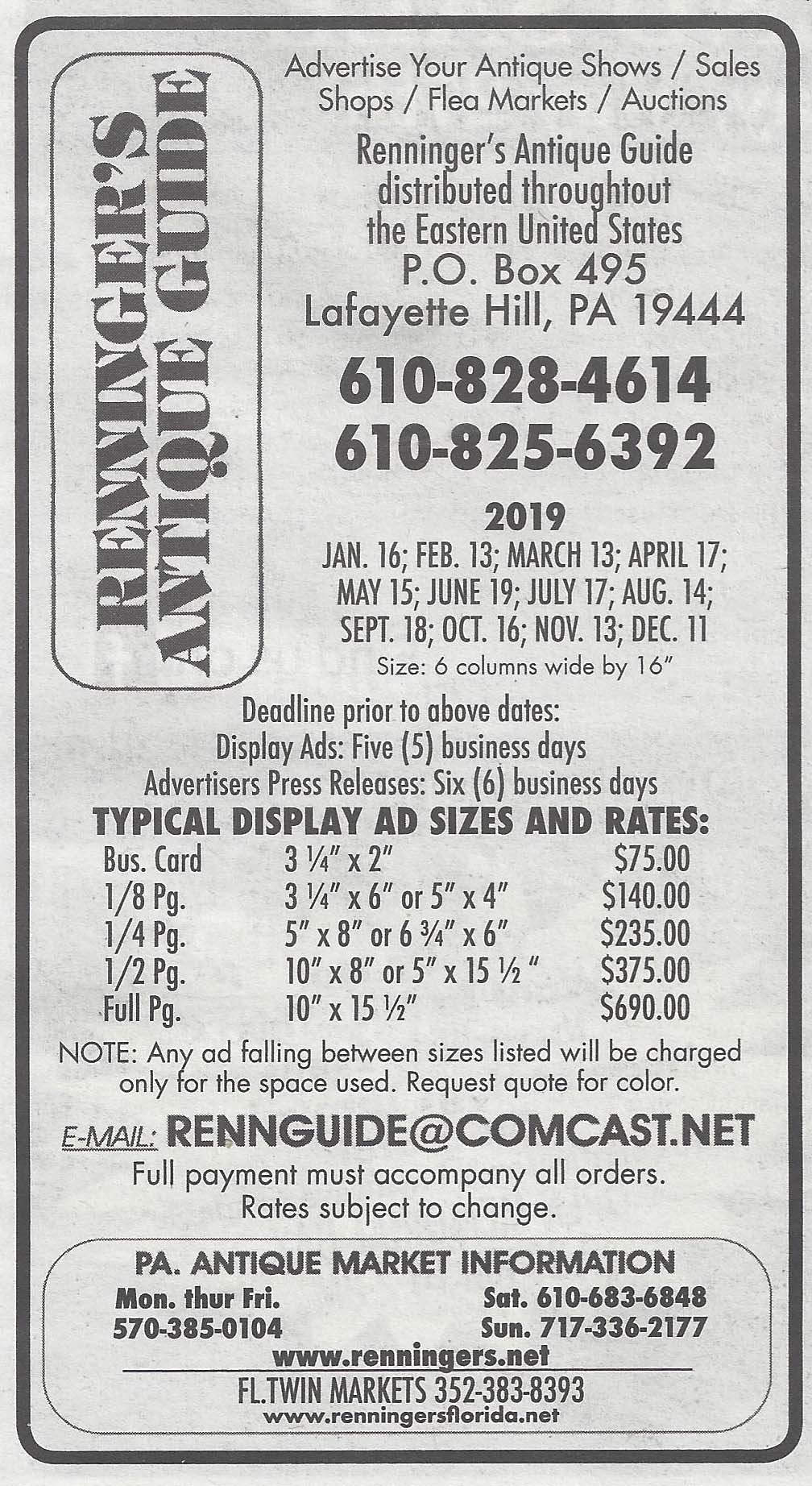 Deadlines are five days prior to the publishing dates.
Forward future event dates for a free listing in the "Coming Up" section of the publication.