Saturday, October 13, 2018, 09:00am - 03:00pm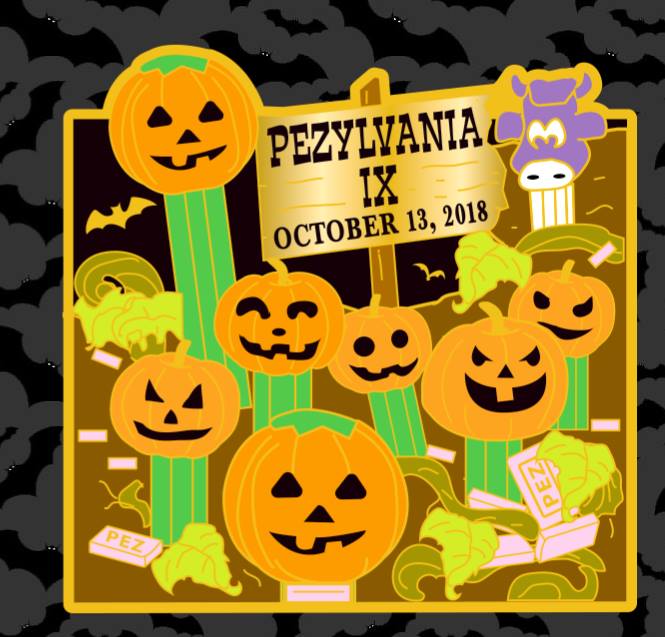 PEZylvania IX is a day full of fun and games, prizes, silent auction, raffle and giveaways for KIDS and ADULTS. Proceeds go to the Berks County Animal Rescue League. It's a fun time for everyone with a kids and adults costume contest where valuable prizes can be won! The event is FREE but pre-registration gets you a wonderful goodie bag full of fun items. So don't delay, go to www.pezylvania.com or email me at pezylvania@gmail.com to get your super cool packet and be registered for vintagey giveaways! 

The agenda is below, also, bring anything from the Berks County Animal Rescue League's wishlist for a FREE Charity Pin! https://www.berksarl.org/how-to-help/wish-list/

There are THREE Awesome Pins this year, regular, silver and gold, and also THREE Awesome PEZ this year, but only 2 for purchase without attending. 

Can't wait to see everyone October 13th!!

6:30-8:30 AM Dealer Set Up

8:30 am Show open to convention registrants; pick up your goodie bags, name tags, drop off your donations for the arl, charity pins free for donators (1 per person) and $15 for non-donators; other special merch for sale

9 am Show open to the public; non-registrants can purchase goodies or donate; Purchase tix for raffles, bid on charity items play charity games

12:30 pm Lunch provided for dealers

1 pm 50/50 raffle winner drawn; costume contest winner chosen (Vintage Pez prize for best kids and for the best adult!)

2 pm Silent auction closes

3 pm Show closes!