Ageless Antiques & Gardens
Ageless Antiques & Gardens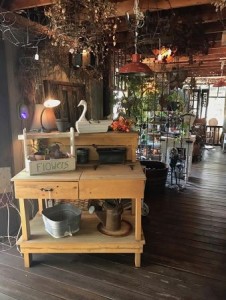 Contact
Owner
Rob and Louise Flechaus
Featuring European Furniture, Lighting and Home Accessories: The focus in the main gallery has Old World Charm with European Elegance to include an array of high quality furniture pieces from England. You will also find a masculine side to the gallery which offers many items that have a rustic cabin/mountain setting.
In the garden area there is an eclectic cottage/garden feel. You will find wonderful primitive items to include painted furniture, garden accessories and architectural items to set the tone for any warm and cozy cottage/garden.
European furniture and home accessories and garden shop.