We're Nuts: Gourmet Candy, Nuts and Snacks
We're Nuts: Gourmet Candy, Nuts and Snacks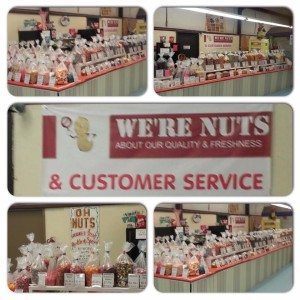 Come and experience a 30 year tradition at Rennigers. In our air conditioned location, you can sample our delicious offerings from decadent chocolates, hard to find old time candy, raw and roasted nuts and seeds and our wide selection of snacks.
Our large selection of dried fruits will amaze! We also carry a large selection of sugar free candy and chocolates.
We carry Pecorino Romano cheese grated or by the chunk and also carry a selection of Margarita and Roma pepperoni sticks.
We are located in the air conditioned building across from Sweet Oasis Honey at the corner of Aisle B and E. See you soon!!