2 results - showing 1 - 2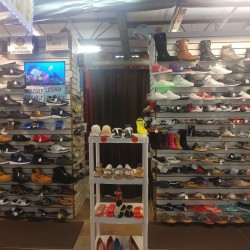 We are a family owned shoe store, and we specialize in shoes for the entire family! At underground shoes store we're dedicated to fitting your family's feet with the...
Current Specials
Current Specials
We have gift certificates 10% off
Let me guess...you have searched all your local pet stores, venues, and even the internet and still can't find anything custom, unique, or attractive? Well you are not alone!...
2 results - showing 1 - 2